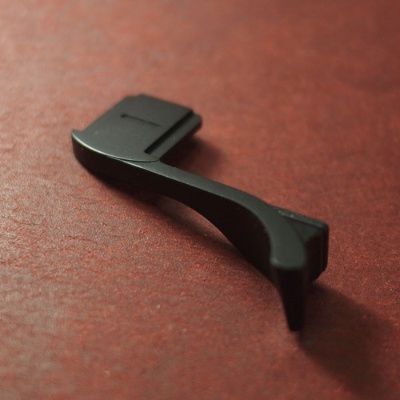 [Match Technical] Thumbs Up EP-12T for Leica T/ Leica T 701
Photographers who prefer not to make use of the Leica Visoflex EVF will find the Thumbs Up EP-12T a perfect match for their T701 and TL2. The new compact shape and sleek line of the Thumbs UP EP-12T allow full access to all of the touch screen controls and menus of the T701 and TL2.
A minimum of material and a maximum of photographer friendly design makes the EP-12T the perfect compliment to your TL2 or T701. This Thumbs Up will greatly improve the stability and handling of your T camera, even with one hand.