[Arte di mano] Leather lettering
Color chart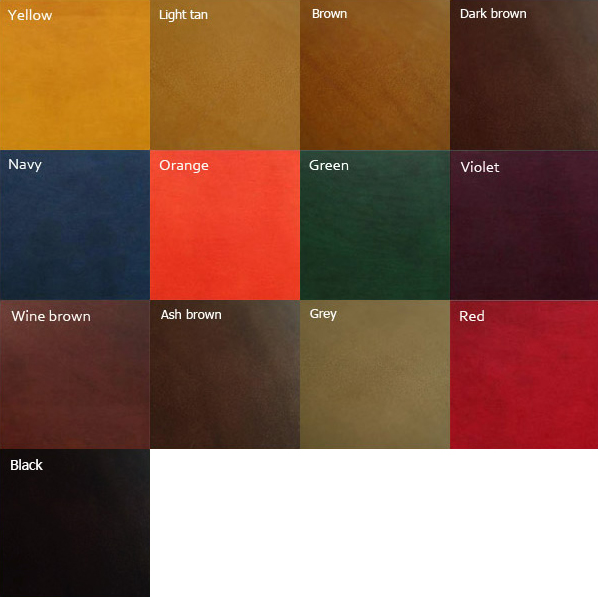 Buttero
(Vegatable tanned, Italy - Walpier)
Finish - Matt type, Oil, Hard type / Hardness - ★★★★☆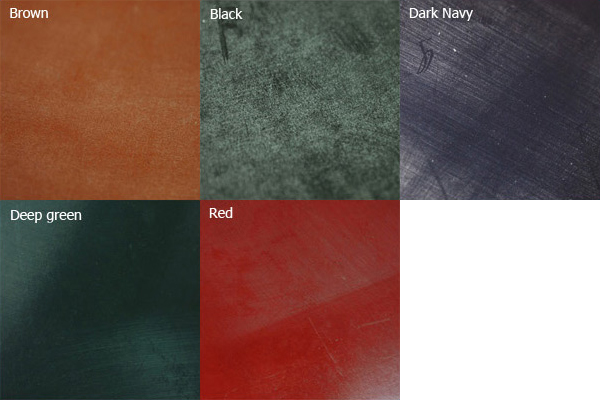 English Bridle
(Vegetable tanned, England - SEDGWICK)
Finish - Bridle finish / Hardness - ★★★★★
* Powder on surface is named 'Tallow'. Tallow is made of beef tallow and cod oil.
It is exist on surface and inside of leather.
Tallow makes bridle leather more strengthful.
If you use it or in making process, tallow will be disappear and surface will be natural glossy.
Also if you do not often use, tallow will be appear on surface.
---
All of our works is based on Order to made system.
Working period is about 4 - 5 weeks for Lifestyle goods
Fedex shipping : about 1 - 3 business days
Of course if we can, we will do our best for reducing period.
And you can see our most recently news about work and new products on our Instagram & facebook page.
---